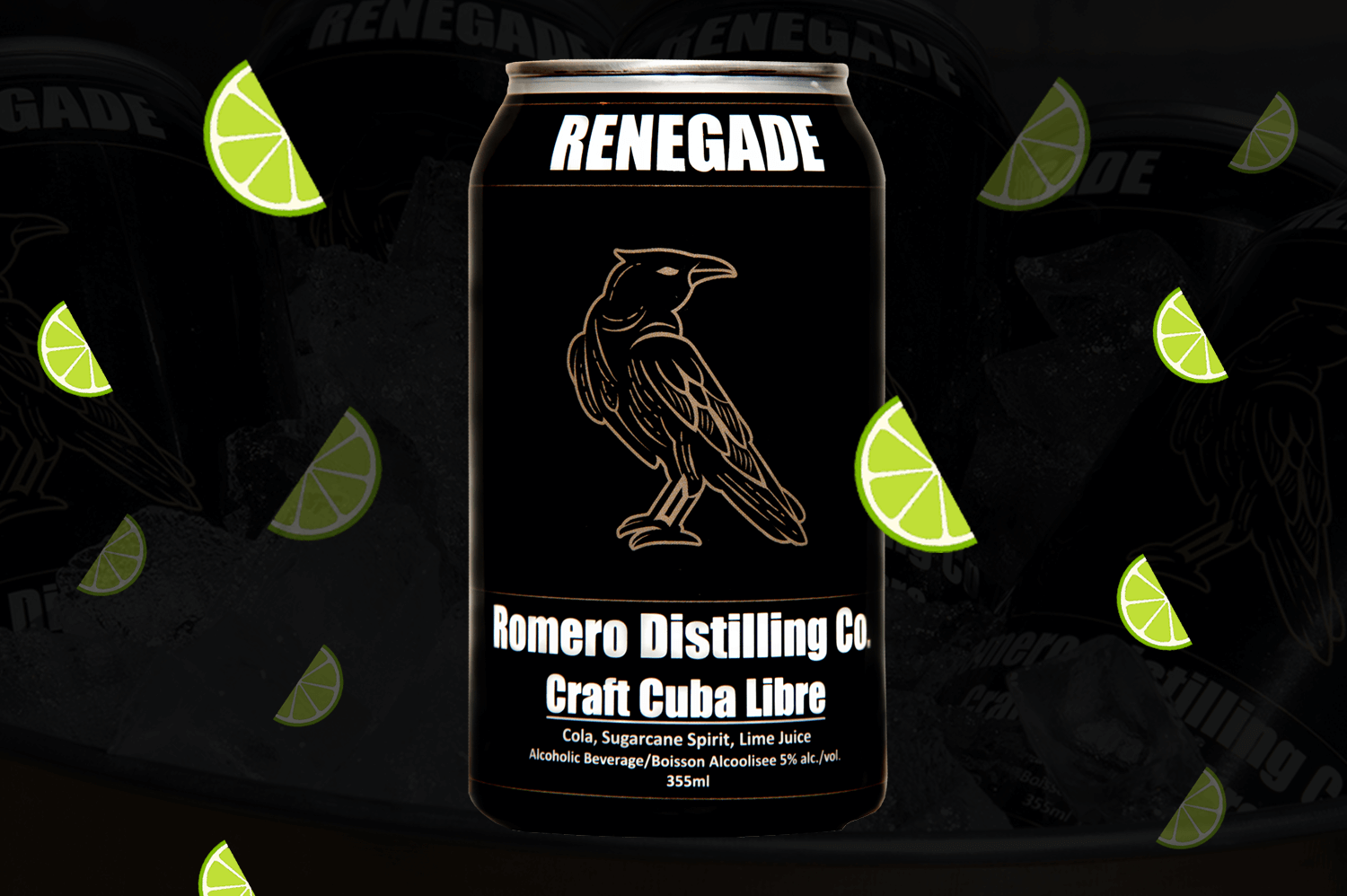 Craft Cuba Libre Rum, Cola, Lime Juice
If you love rum & cola, you have to try the Renegade Craft Cuba Libre. Our luxurious, award-winning sugarcane rum spirit combined with cola and a twist of lime is hand-crafted in Calgary. Renegades are the best way to enjoy a perfectly mixed drink wherever you go. The Renegade is not your average beverage in a can. This is a premium canned cocktail. Our rum spirit is created with top-quality ingredients for the smoothest taste. The lime cuts the sweetness of the cola for a perfectly balanced premium cocktail.
Made with quality ingredients including Canadian molasses and glacier-fed water from the Rockies, this drink is sure to please.
Where to Buy